The More Things Change
20 Nov 2010 - 06 Nov 2011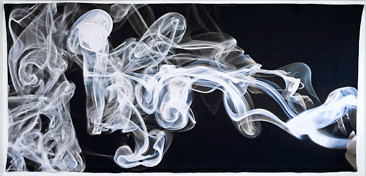 © Pae White
Smokes Knows, 2009
cotton and polyester
Collection SFMOMA
photo: courtesy 1301PE, Los Angeles
THE MORE THINGS CHANGE
20 November, 2010 - 6 November, 2011

The More Things Change samples from SFMOMA's collection to present an extraordinary range of works made since 2000, offering a selective survey of the art of the last 10 years and a thematic and psychological portrait of the decade. The exhibition — an unprecedented collaboration among all five curatorial departments at the museum — showcases works by Eija-Liisa Ahtila, Tacita Dean, Paul Graham, Shahzia Sikander, Amy Sillman, Peter Wegner, and Pae White, among many others. Complementing the collection-based presentation is Stephanie Syjuco's Shadowshop, an in-gallery emporium of local artists' merchandise that explores alternative models of distribution. The exhibition itself will continually change, with a varying array of works on view; from this gathering of diverse forms and voices, common themes emerge: fragmentation, fragility, entropy, metamorphosis, reconfiguration. Revealing the museum's collection as a seismograph of shifts in contemporary culture, The More Things Change considers how the past persists in the present and how art engages with the world at large.