Paper: Pressed, Stained, Slashed, Folded
11 Mar - 22 Jun 2009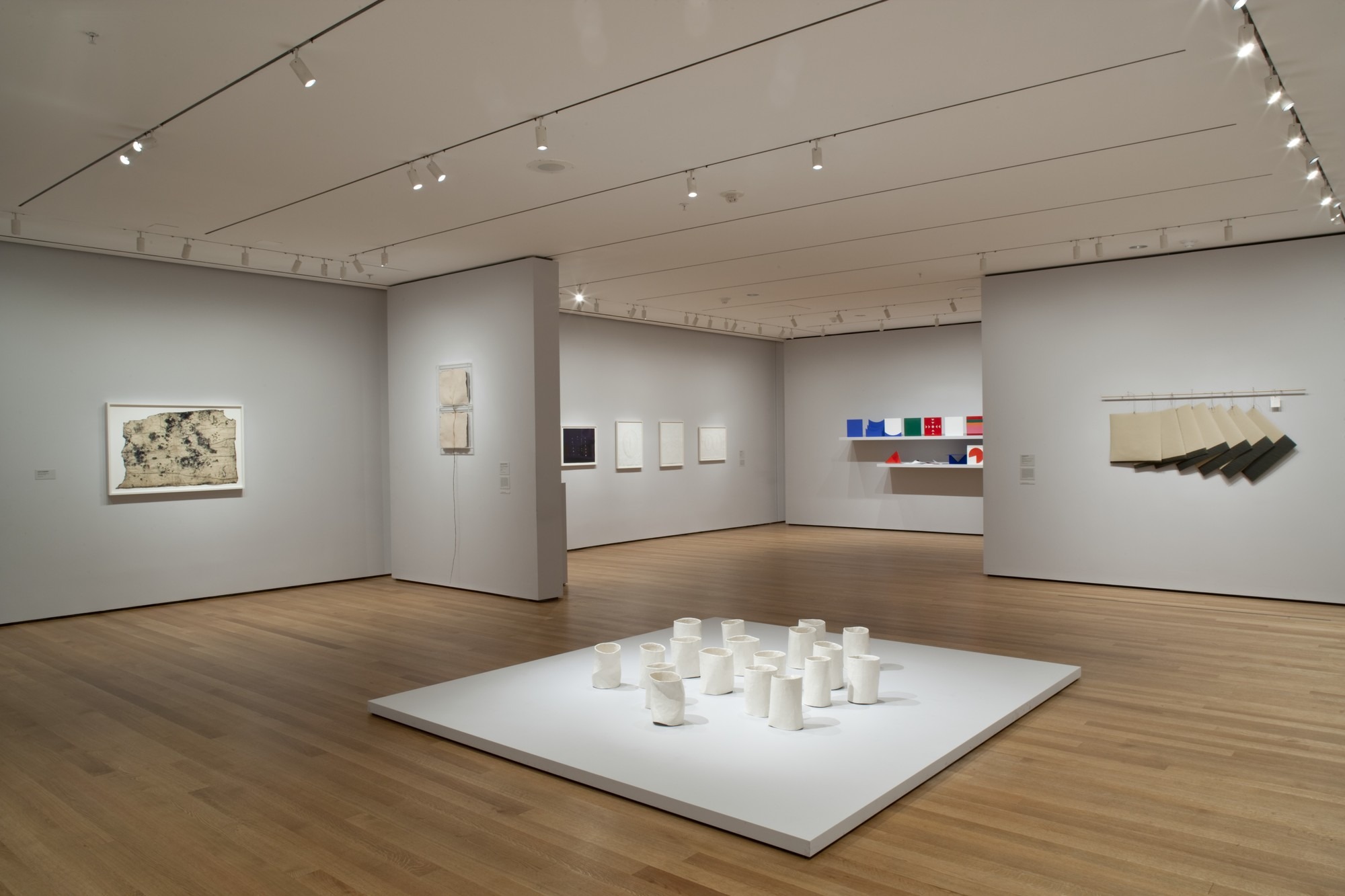 Installation view of the exhibition, "Paper: Pressed, Stained, Slashed, Folded"
March 11, 2009–June 22, 2009. IN2072.4. Photograph by John Wronn.
The Paul J. Sachs Prints and Illustrated Books Galleries, second floor

This exhibition focuses on works on paper, including prints, illustrated books, and selected drawings, that explore and manipulate the materiality of paper itself. Many of the featured artists emerged during the 1960s and 1970s, when an interest in everyday materials and nontraditional processes fueled a desire to reinvestigate and redeploy some of the most familiar or humble mediums, including paper. Ed Ruscha and Dieter Roth created print editions by pressing food and other organic substances into paper. Lucio Fontana slashed and punctured the paper in his prints. Dorothea Rockburne executed a series of near-sculptural prints by folding and then unfolding large sheets of aquatinted paper. Other artists, including Robert Rauschenberg, Sol LeWitt, and Richard Tuttle, similarly embraced the delicacy and mutability of paper as a substance and a subject. The exhibition continues into recent years with ethereal works by Mona Hatoum, Ellen Gallagher, and Martin Creed, among others.

Organized by Starr Figura, The Phyllis Ann and Walter Borten Associate Curator of Prints and Illustrated Books.