Hisachika Takahashi
16 - 30 May 2013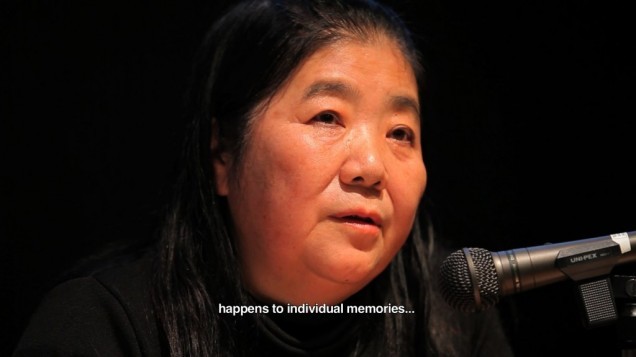 "Jun Yang: A Short Story on Forgetting and Remembering," 2011, HD video, 27 minutes and 39 seconds, film still
HISACHIKA TAKAHASHI
16 – 30 May 2013

Hisachika worked in my studio for about a year. It was a collaboration of conversations and human and artistic contact. Hisachika left my studio. After some months, I saw his work. I think his work in this show presents structural maturity and it secures his artistic future.

Lucio Fontana, 1967

When I saw Hisachika's paintings in the dim light of the warehouse, I was stunned by how fresh they were. And, as their flower patterns seemed to begin to glow, I made up my mind: I would like to have his 1967 exhibition tour, to time travel in a way, from Wide White Space, Antwerp, to WIELS, Brussels.

Yuki Okumura, 2013

Forming nested structures where speeches and actions demonstrate each other, my work explores the possibility of (mis)interpretation from one language to another, the invisible to the visible, and inside to outside, as a means to build paranormal realities regarding self and others, toward alternate ways of interpersonal communication.