Forty
19 Jun - 28 Aug 2016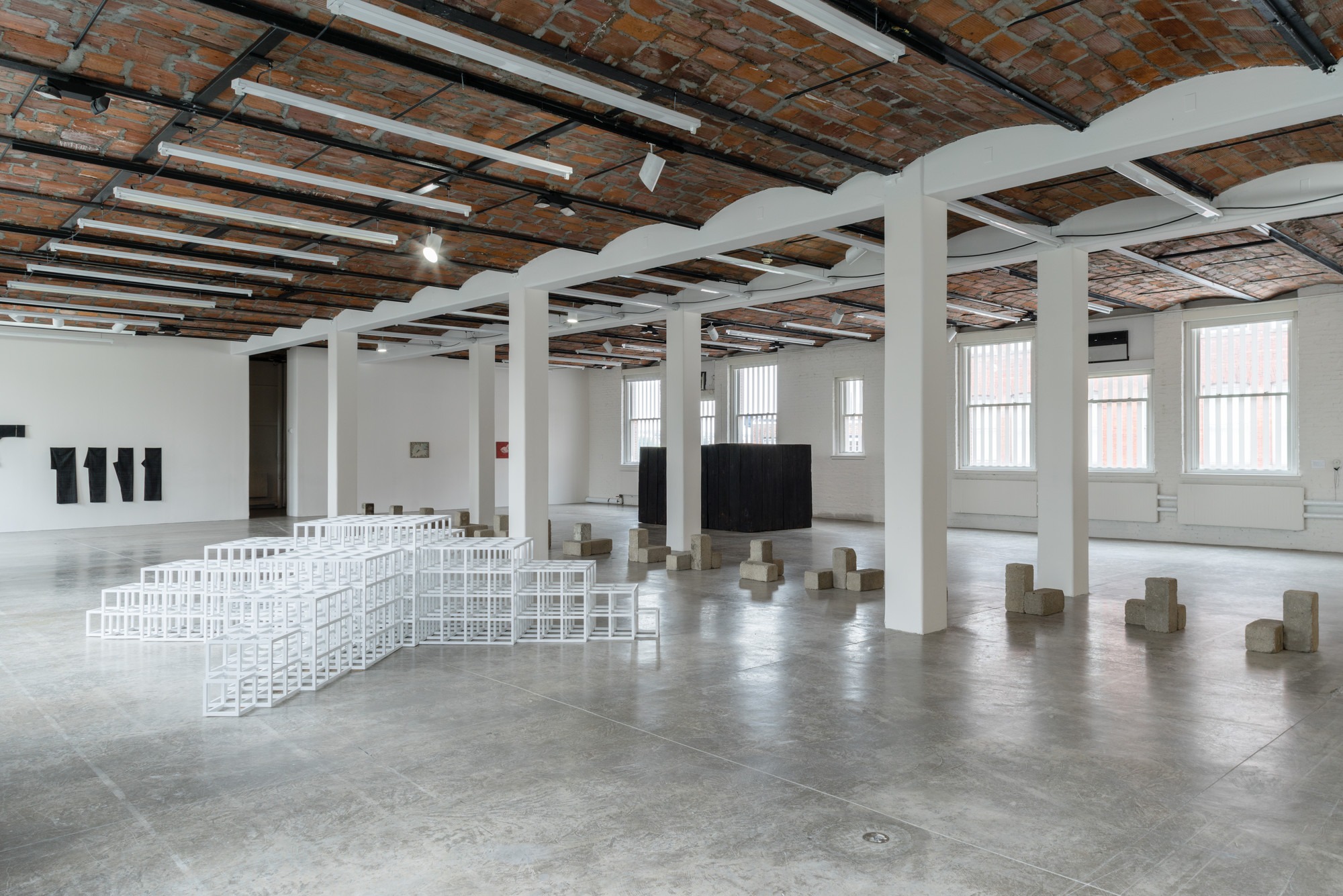 Installation view of the exhibition "FORTY"
June 19th, 2016–August 28th, 2016. INPS1.1122.1. Photograph by Pablo Enriquez.
Organized by P.S.1 Contemporary Art Center founder, Alanna Heiss, FORTY features work by over 40 artists who were key participants in the 1970s alternative art spaces movement and the early years of P.S.1 Contemporary Art Center. In 1976, Alanna Heiss founded P.S.1 as the latest venture in a series of pioneering projects organized through her non-profit organization, the Institute for Art and Urban Resources, which included the Clocktower Gallery in lower Manhattan and other disused spaces across New York City. With both the intellectual and physical room to experiment, nearly 80 artists created work for P.S.1's inaugural 1976 show, Rooms, which has since become a landmark in the art history of 1970s New York. The artists used classrooms, stairwells, windows, closets, bathrooms, the boiler room, courtyard, and attic—often engaging directly with the existing architecture. Rooms catalyzed changes in the forms and methods of making art, and expanded ideas about how it could be shown.
Four decades later, FORTY revisits the work of many of the artists who participated in the inaugural exhibition, in some cases featuring works shown in Rooms. Presented across the museum's second floor galleries, FORTY revisits the radical vision and experimental spirit that characterized P.S.1's early years.
FORTY features work by Cecile Abish, Laurie Anderson, Carl Andre, Richard Artschwager, John Baldessari, Jennifer Bartlett, Lynda Benglis, James Bishop, Daniel Buren, Colette, Ron Gorchov, Dan Graham, Robert Grosvenor, Marcia Hafif, David Hammons, Jene Highstein, Nancy Holt, Bill Jensen, Richard "Dickie" Landry, Barry Le Va, Sol LeWitt, Gordon Matta-Clark, John McCracken, Mary Miss, Max Neuhaus, Richard Nonas, Brian O'Doherty, Dennis Oppenheim, Nam June Paik, Howardena Pindell, Robert Ryman, Alan Saret, Joel Shapiro, Judith Shea, Charles Simonds, Keith Sonnier, Pat Steir, Michelle Stuart, Lawrence Weiner, Doug Wheeler, Jackie Winsor, and Robert Yasuda.
Listening stations throughout the exhibition highlight a series of audio conversations between Alanna Heiss and participating artists. Produced in connection with FORTY by Clocktower Productions, a non-profit arts organization and radio station directed by Alanna Heiss, the series provides visitors with an intimate view into P.S.1's early history. The full audio guide is available online at:
momaps1.org/forty
.
Organized by Alanna Heiss, Founding Director, MoMA PS1, and Director, Clocktower Productions, with Beatrice Johnson, Associate Curator, Clocktower Productions; and Oliver Shultz, Curatorial Assistant, MoMA PS1.