Stefano Graziani
Questioning Pictures
09 Nov 2017 - 26 Feb 2018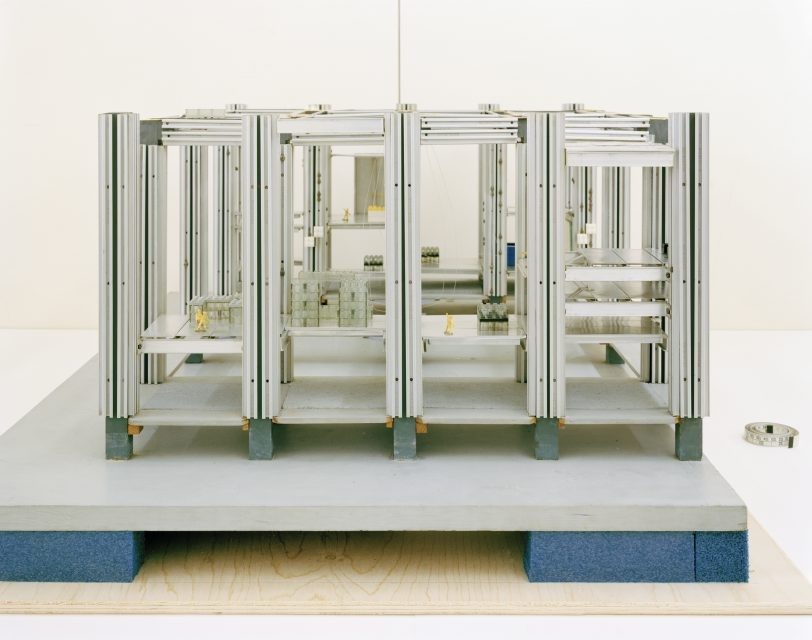 Stefano Graziani, Cedric Price, Model for Fun Palace, ca. 1964, 53.4 x 123.3 x 79.1 cm, DR1995:0188:524, Cedric Price fonds, Canadian Centre for Architecture, © CCA. Montreal, 2017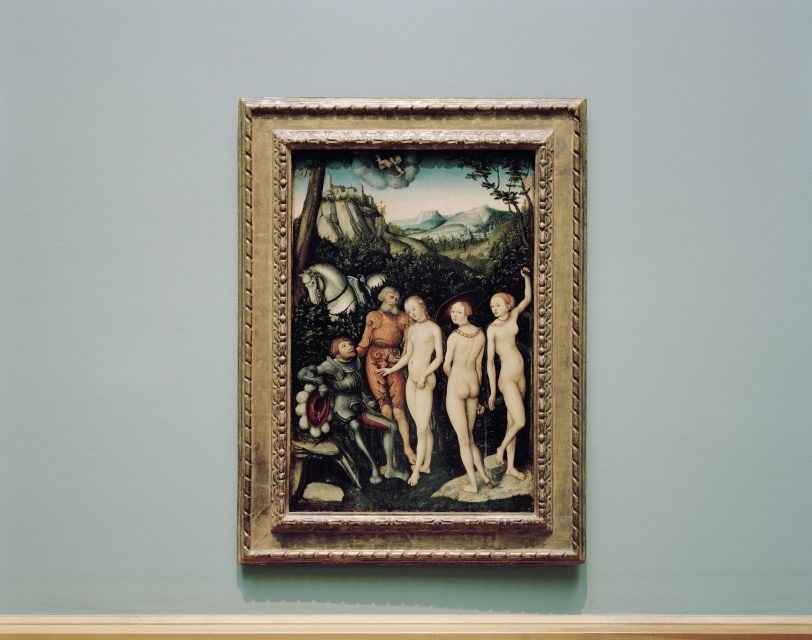 Stefano Graziani, Lucas Cranach d. Ältere, Das Urteil des Paris, Mischtechnik auf Buchenholz, 84.7 x 57 cm 1528, Kunstmuseum Basel, Schenkung Martha und Robert von Hirsch 1977, Inv. G 1977.37.
STEFANO GRAZIANI
Questioning Pictures
9 November 2017 – 26 February 2018

"Questioning Pictures" is the new exhibition project by Stefano Graziani at the Osservatorio in Galleria Vittorio Emanuele II, Milan. Curated by Francesco Zanot, the exhibition includes a new body of works commissioned by Fondazione Prada that explores photography as a tool for narration, cataloguing and reinterpretation.

Stefano Graziani investigates archival and conservation systems in museums like the Canadian Centre for Architecture (CCA) in Montreal, Canada; Sir John Soane's Museum in London, UK; the Kunstmuseum Basel, Switzerland; Museum Insel Hombroich in Neuss, Germany; the Museo di Castelvecchio in Verona, Italy; and the Plaster Cast Gallery at Museo Canova in Possagno, Italy, focusing on the ambivalent relationship between photography and the museum object. Photography navigates an ambiguous territory in Graziani's work: on one hand he documents diverse materials like drawings and architectural models, books, photographs and paintings; on the other, he embarks on an interpretative path through the careful use of light and camera angles, as well as the inclusion of disturbing elements in his shots. His photographs not only shed light on museum collections and archives usually denied to visitors, but reactivate them according to entirely subjective logic and perspectives.

The exhibition set up was designed by studio OFFICE Kersten Geers David Van Severen as a system of colorful, modular screens laid out across the two levels of the Osservatorio, creating unexpected visual and semantic combinations between the photographs and the objects represented. A model of a building by Aldo Rossi is connected to a drawing by Gordon Matta-Clark; a late nineteenth-century photo album of Pompeii is set alongside a plastic model of the Pantheon on display at Sir John Soane's Museum in London; a plaster by Antonio Canova conserved in Possagno dialogues with Lucas Cranach's Three Graces (on display at the Kunstmuseum Basel, Switzerland); the maquette for a utopian project by Cedric Price is associated with a table prototype designed by Mies van der Rohe. This heterogeneous collection of objects and artworks is united through Graziani's thinking, as the artist transforms them into disorienting and unexpected still lifes.