Raster.Labor (CTM Festival 2019)
26 Jan - 03 Feb 2019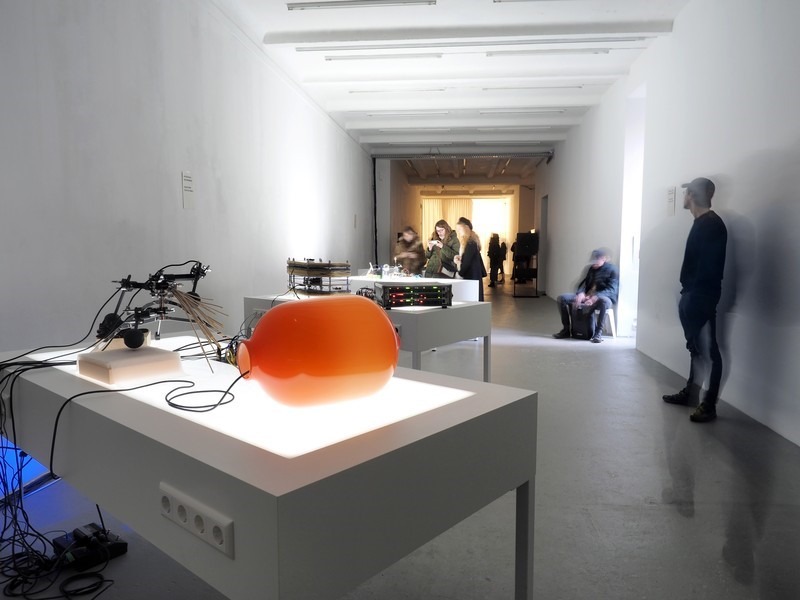 Exhibition view "Raster.Labor" (CTM Festival 2019), nGbK, 2019
Author: Udo Siegfriedt
Raster.Labor (CTM Festival 2019)
26 January–3 February 2019
RASTER.LABOR (CTM FESTIVAL 2019)
26 January – 3 February 2019

Guest at nGbK

Location(s): neue Gesellschaft für bildende Kunst, Oranienstraße 25, 10999 Berlin

Artists
Frank Bretschneider, Grischa Lichtenberger, Robert Lippok, Dasha Rush, Byetone + Mieko Suzuki

With the premiere of Labor, seminal electronic imprint Raster and CTM celebrate a collaboration almost as old as the festival itself. Byetone + Mieko Suzuki, Dasha Rush, Frank Bretschneider, Grischa Lichtenberger, and Robert Lippok will take part in the inaugural edition of the piece, utilizing sparse hardware setups to craft perpetual, regenerating compositions. Active since 1996, Raster is the influential German label that has released music from Ryoji Ikeda, Kyoka, Atom TM, William Basinski, Kangding Ray, and Belief Defect, among others. Conceived by Olaf Bender, David Letellier, and Frank Bretschneider, the Lab is created in close collaboration with Raster artists.

With Labor, Raster explore artistic processes, and how they diverge and develop from the same starting point or set of conditions. Five tables with minimal Eurorack setups and a handful of studio monitors form the basis of the piece. The analogue hardware generates and manipulates control voltages, forming a framework in which the artists can complete, connect, and interact with the modules. As the setup does not contain any sound producing components, participating artists will select sound sources themselves, which could range from minuscule to gargantuan sonic objects. They may choose to mechanically generate sound, or to integrate microphones and amplify sound.

Generative composition, whether through regulating sonic events or strategic compositional decisions, has been a key part of electronic music's history. Labor references both academic and DIY histories of analogue synthesis, exploring open and dynamic fields of hardware experimentation. The intention of the setup is to enable interested audience members to directly observe cause and effect, so digital software will be avoided.

»Raster.Labor« is a cooperation between CTM Festival 2019 and nGbK.