Thinking Machines
Art and Design in the Computer Age, 1959–1989
13 Nov 2017 - 08 Apr 2018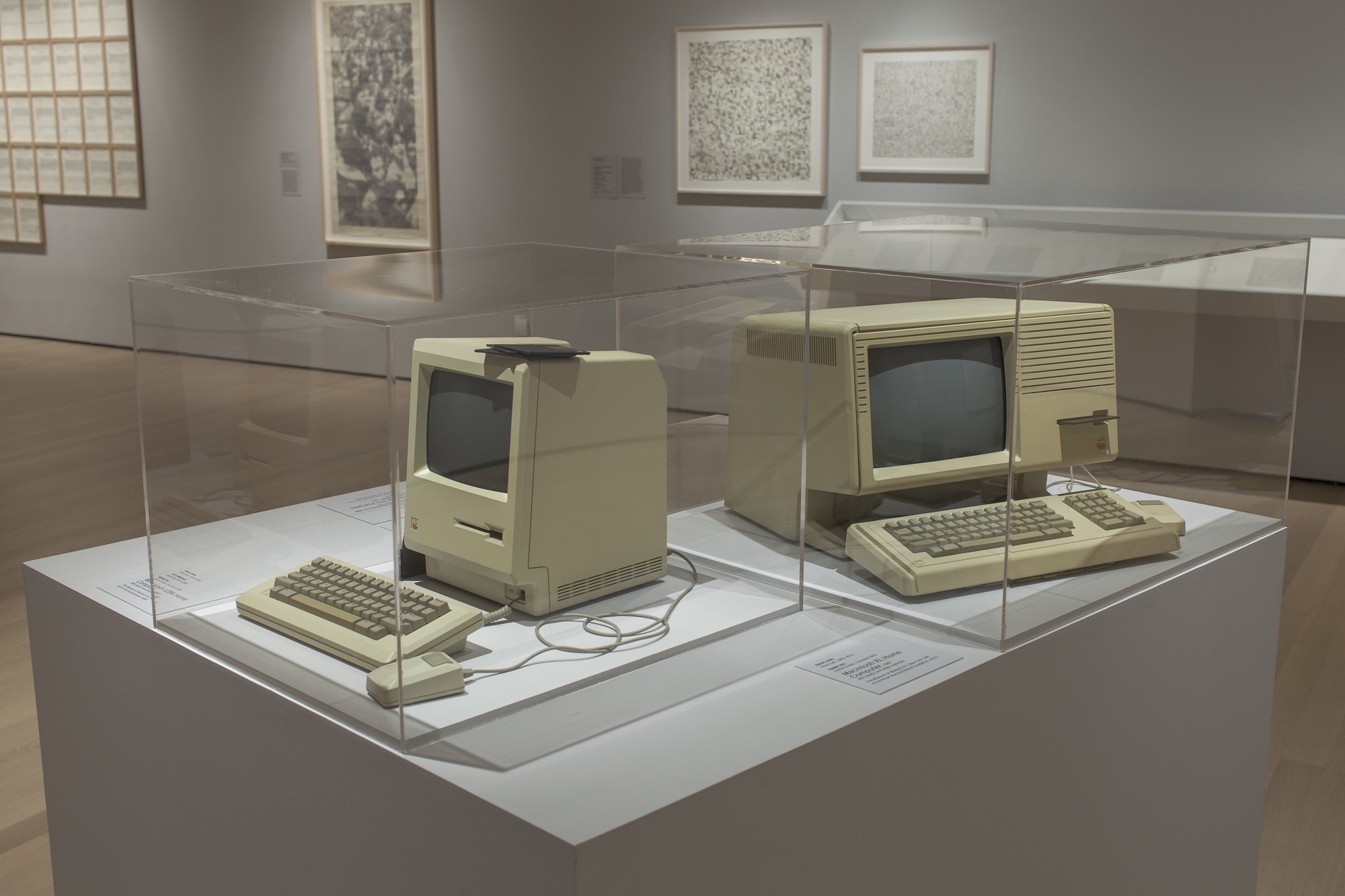 Installation view of the exhibition, "Thinking Machines:
Art and Design in the Computer Age, 1959-1989"
November 13, 2017–April 8, 2018. IN2390.10. Photograph by Peter Butler.
Drawn primarily from MoMA's collection, Thinking Machines: Art and Design in the Computer Age, 1959–1989 brings artworks produced using computers and computational thinking together with notable examples of computer and component design. The exhibition reveals how artists, architects, and designers operating at the vanguard of art and technology deployed computing as a means to reconsider artistic production. The artists featured in Thinking Machines exploited the potential of emerging technologies by inventing systems wholesale or by partnering with institutions and corporations that provided access to cutting-edge machines. They channeled the promise of computing into kinetic sculpture, plotter drawing, computer animation, and video installation. Photographers and architects likewise recognized these technologies' capacity to reconfigure human communities and the built environment.

Thinking Machines includes works by John Cage and Lejaren Hiller, Waldemar Cordeiro, Charles Csuri, Richard Hamilton, Alison Knowles, Beryl Korot, Vera Molnár, Cedric Price, and Stan VanDerBeek, alongside computers designed by Tamiko Thiel and others at Thinking Machines Corporation, IBM, Olivetti, and Apple Computer. The exhibition combines artworks, design objects, and architectural proposals to trace how computers transformed aesthetics and hierarchies, revealing how these thinking machines reshaped art making, working life, and social connections.

Organized by Sean Anderson, Associate Curator, Department of Architecture and Design, and Giampaolo Bianconi, Curatorial Assistant, Department of Media and Performance Art.