The Modern Myth
Drawing Mythologies in Modern Times
10 Mar - 30 Aug 2010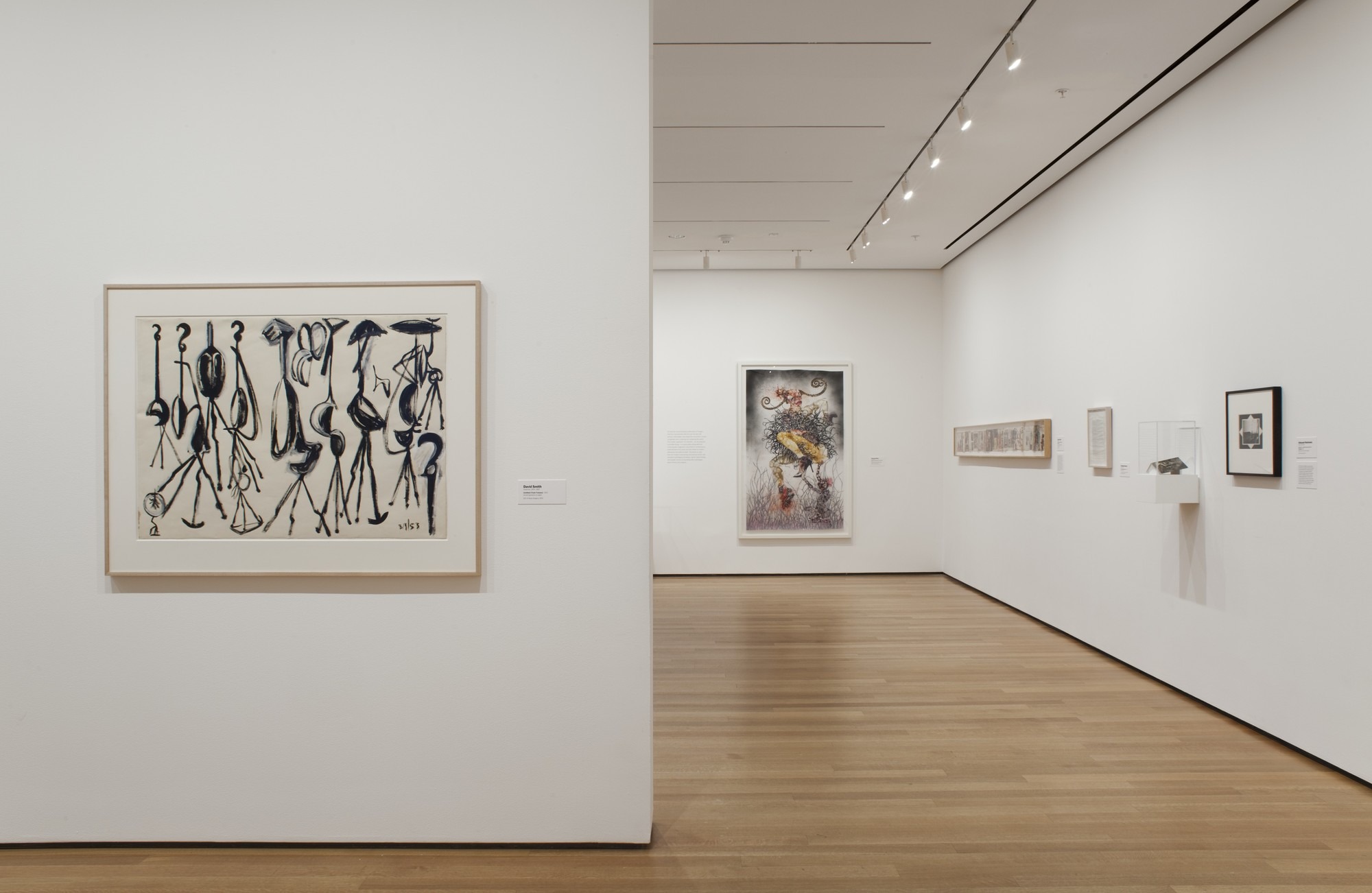 Installation view of the exhibition, "The Modern Myth: Drawing Mythologies in Modern Times"
March 10, 2010–August 30, 2010. IN2111.13. Photograph by Thomas Griesel.
Throughout history, mythologies have provided explanations for humankind's existential surroundings through collective beliefs and shared verbal and visual narratives. Representational visual artists have long looked to ancient mythologies as a thematic repertoire, a tradition both preserved and evolved by modern and contemporary artists who continue to address and reinterpret mythological references in their works. This exhibition addresses the artistic traces of these motifs in modern art, as well as the practice of modern myth-making, through a nonlinear, thematic representation of works, following a rough chronology from 1797 to 2008. Among the artists represented are Matthew Barney, Joseph Beuys, Paul Cézanne, Enrique Chagoya, Salvador Dalí, Marcel Duchamp, Willem de Kooning, Juan Downey, Max Ernst, Adolph Gottlieb, Arshile Gorky, Wifredo Lam, Matta, Ana Mendieta, Wangechi Mutu, Pablo Picasso, Richard Prince, Jackson Pollock, Odilon Redon, Mark Rothko, Jim Shaw, and Andy Warhol.

Organized by Geaninne Gutiérrez-Guimarães, Curatorial Assistant, Department of Drawings, with Luis Pérez-Oramas, The Estrellita Brodsky Curator of Latin American Art.