The Glamour Project
24 Feb - 21 Mar 2009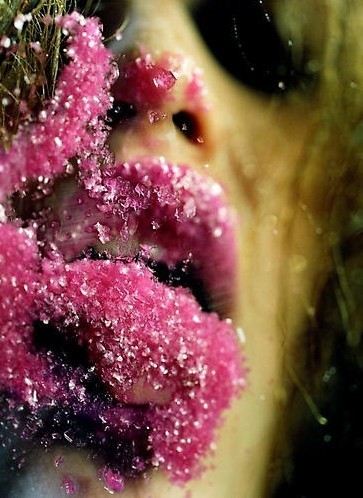 © Marilyn Minter
Chewing Pink, 2008
c-print mounted on plexiglass
60 x 40 inches (152.4 x 101.6 cm)
Courtesy of Salon 94 for The Glamour Project


THE GLAMOUR PROJECT

24 February–21 March 2009
540 West 26th Street, New York City

Lehmann Maupin Gallery is pleased to announce "The Glamour Project," an exhibition in cooperation with Glamour magazine and in celebration of its 70th anniversary, on view at the gallery's 540 West 26th Street location from 24 February–21 March. For this exhibition, Glamour magazine photo director Suzanne Donaldson has invited 10 prominent female artists working in multiple media, of various ages and from different cultural backgrounds, to present an original artwork around the concept of glamour and its power. The Glamour Project will also be published in the April issue of Glamour. Artists include Nina Chanel Abney, Rita Ackermann, Sarah Charlesworth, Tracey Emin, Rachel Feinstein, Marilyn Minter, Laurie Simmons, Lorna Simpson, Mickalene Thomas and Kara Walker. The photographer Brigitte Lacombe will also present portraits of the artists to be shown in the South Gallery.
Derived from a word meaning "occult knowledge," glamour was initially a term associated with enchantment or the casting of a spell. Over time it has come to represent seduction, luxury and empowerment.
The artists included in this exhibition incorporate these notions into their respective practices, at times embracing the role of glamour in women's lives (as in Thomas' rhinestone portraits and Emin's neons), or rebelling against it (as in the gritty works of Ackermann and Abney). Glamour has also come to signify desirability, with overtones of consumption and indulgence, which Minter's works explore in their decadence, and to which Feinstein and Simmons react. Charlesworth, Simpson and Walker all challenge notions of glamour and how they relate to identity, gender and the complex ideas surrounding what it means to be a woman in today's society.
While the meaning of glamour has shifted and been reinterpreted, it still maintains the aspect of fantasy with which it was originally associated. Glamour is, in short, an illusion—a concept that the artists in this exhibition manipulate, test and debate.
Tracey Emin and Mickalene Thomas are represented by Lehmann Maupin Gallery.