Death Is Your Body
01 May - 06 Jul 2014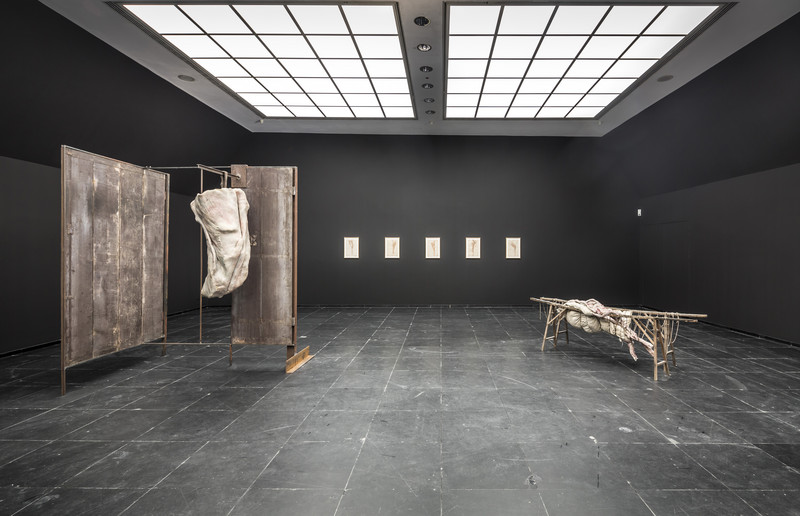 Berlinde De Bruyckere, installation view Frankfurter Kunstverein 2014; photo: Norbert Miguletz, © Frankfurter Kunstverein
"Death is Your Body" examines death through the lifeless body. The exhibition presents sculptures, installations, drawings, collages, photographs, and videos of
14 international artists, who use the dead body as material or as an object onto which notions about life and death are projected. The approaches vary from documentary works, which address the medial representation of the corpse in society (as in the works of Taryn Simon and Hannah Hurtzig) to metaphorical compositions, that interrogate the relationship between the living and the dead (Wangechi Mutu,
Omer Fast, and Kaia Hugin) or even to works using the corpse as material (Teresa Margolles, Thomas Rentmeister, or Berlinde De Bruyckere). The works also refer to the spheres of activity, in which people are confronted with dead bodies, represen-tations of the corpse, or notions of the undead. A number of highly relevant questions are raised in the process: for example, about what defines life and how a corpse is treated, handled, or used.