Enlight my Space
04 Jul - 11 Oct 2015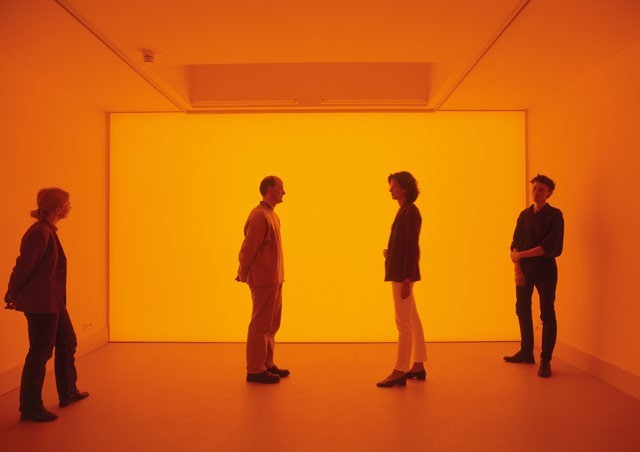 © Olafur Eliasson
Room for one colour and windy corner
installation, Kunsthalle Bremen - Der Kunstverein in Bremen / Photo: Jürgen Nogai
ENLIGHT MY SPACE
Art after 1990
4 July - 11 October 2015

The exhibition "Enlight My Space. Art after 1990" presents works from the collection of the Kunsthalle Bremen alongside major works from the Bremer Landesbank collection which have been assembled since the mid-1990s. The collections complement each other and form an impressive overview of a turbulent time which continues to have a great influence on current artistic production.
During a period of political upheaval and social change, art of the 1990s became open to new themes, materials and forms of expression. In various media ranging from painting to object art to installations, artists explored a new concepts of space and challenged viewers' perceptions.
The exhibition will explore the art of the period between the revolutionary 1970s and the technological 2000s with works and installations by Stephan Balkenhol, Peter Doig, Olafur Eliasson, Dan Flavin, Rupprecht Geiger, Gotthard Graubner, Katharina Grosse, Candida Höfer, Martin Honert, Ilya Kabakov, François Morellet, Otto Piene, Tobias Rehberger and Jerry Zeniuk among others.