Kunstkredit Basel-Stadt
Picture a vacuum!
24 Oct - 07 Nov 2021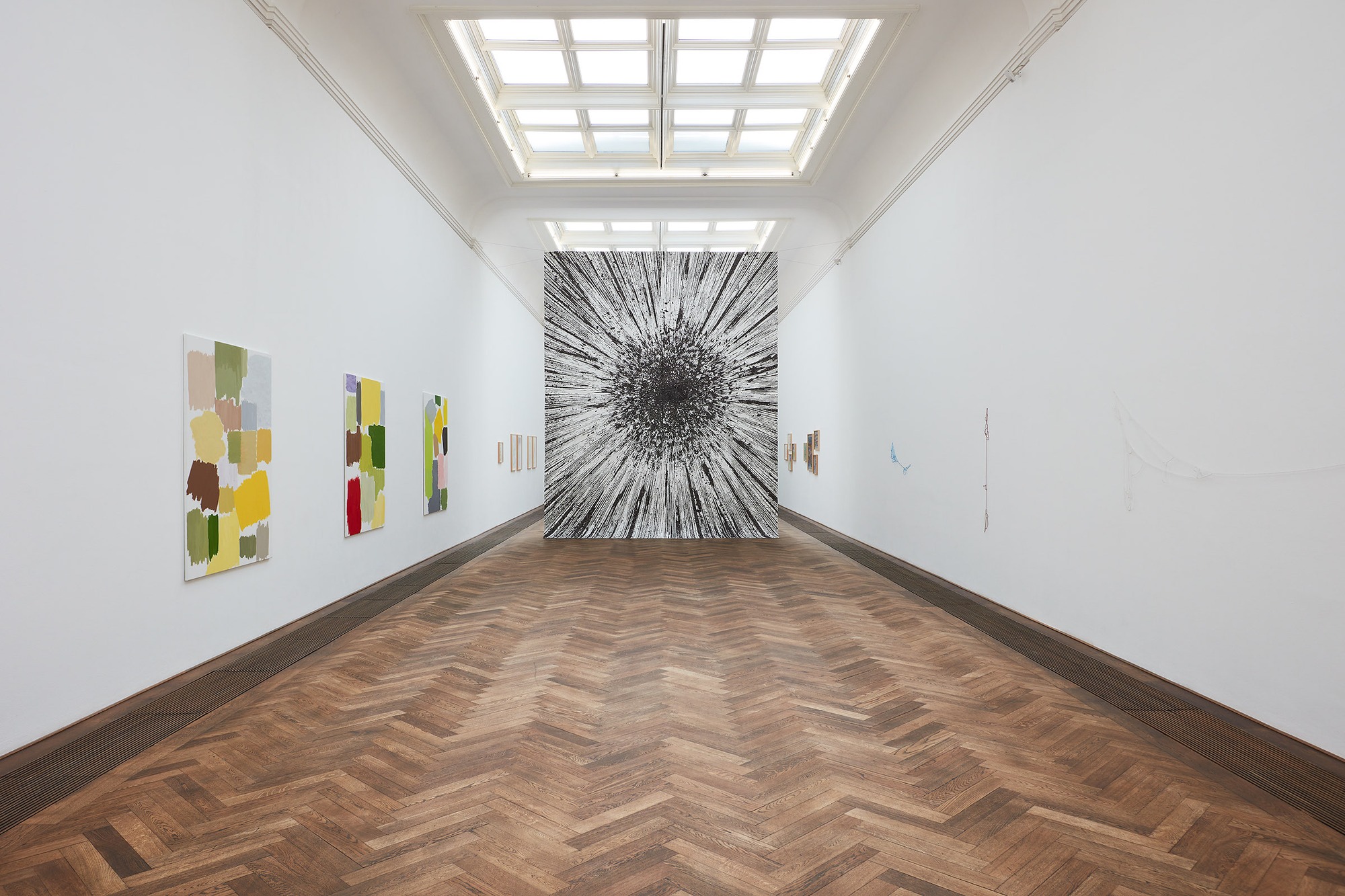 Installation view, Picture a Vacuum!, Kunstkredit Basel-Stadt, Kunsthalle Basel, 2021, view on Franziska Furter, I Wish I Knew How it Would Feel to Be Free, 2021 (middle); Atoms of Delight, 2021 (right side) and Barbara Maria Meyer, E – Nr. 64/2020, E – Nr. 55/2020, E – Nr. 04/2021, 2020/21 (left side). Photo: Moritz Schermbach
A vacuum is a result of the absence of matter in an airless space. But a vacuum may also be felt, for example in situations in which our accustomed scope for action is lacking. Titled Picture a Vacuum! the Kunstkredit Basel-Stadt Annual Exhibition 2021 reflects on the many different strategies that artists adopt to record or reconstruct vacuum-like states in the present. Eight positions will be on show, all of which the Kunstkredit Commission singled out for one of its 2020 grants. The works are about acoustic silence and resonance, landscapes and urban spaces devoid of humans, gaps in our own powers of perception, omissions in the historical record, and the lack of diversity in gender roles on the web. So unexpected and abundant are the approaches showcased here that suction becomes productive.

With Pável Aguilar, Franziska Baumgartner, Franziska Furter, Chantal Küng, Barbara Maria Meyer, Katrin Niedermeier, Emanuel Rossetti and Manuel Scheiwiller

The exhibition is curated by Eva-Maria Knüsel.