Adam Linder
08 - 28 Sep 2017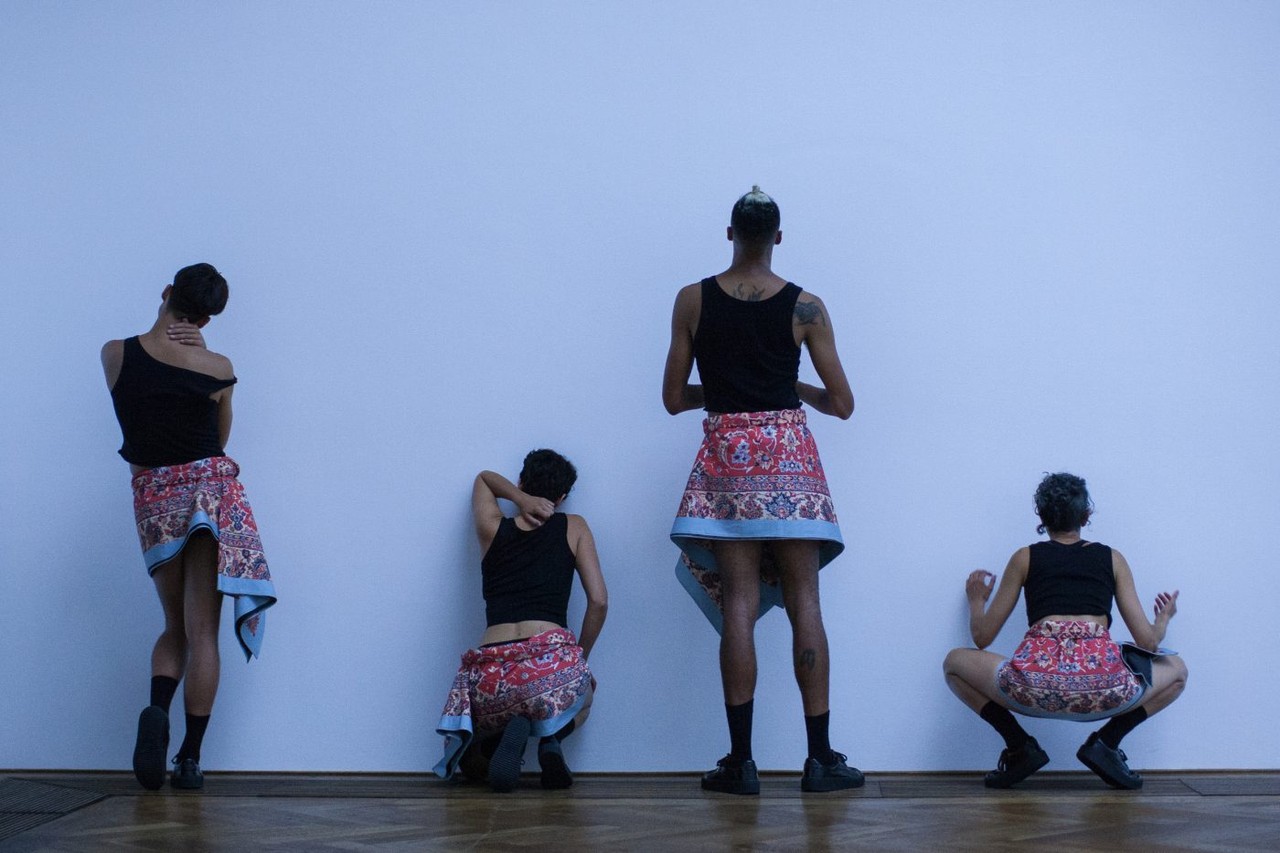 Adam Linder, Service No. 5: Dare to Keep Kids Off Naturalism, Kunsthalle Basel, 2017. Performers: Leah Katz, Justin F. Kennedy, Noha Ramadan, Stephen Thompson.
Photo: Nicolas Gysin / Kunsthalle Basel
ADAM LINDER
8 September – 28 September 2017

Adam Linder (b. 1983) is preoccupied with choreography, taking aim on the ways performing bodies are transacted and experienced. For his first institutional solo show in Switzerland, Linder presents a newly commissioned Choreographic Service, involving performers in ever-changing architectonic formations that rethink the relationship between a theatrical sensibility and the exhibition space.

On the last day of Adam Linder's show, a ceremony will be held to pass the exhibition space over to Shahryar Nashat, the incoming exhibitor. Though autonomous, Linder's and Nashat's respective solo exhibitions are conceived with reciprocity between them—by way of several shared elements. This ''structuring handshake" will be underscored on the opening evening of Nashat's show, September 28, 2017, during which the public is invited to witness The Handover.