The Great Upheaval
04 Feb - 01 Jun 2011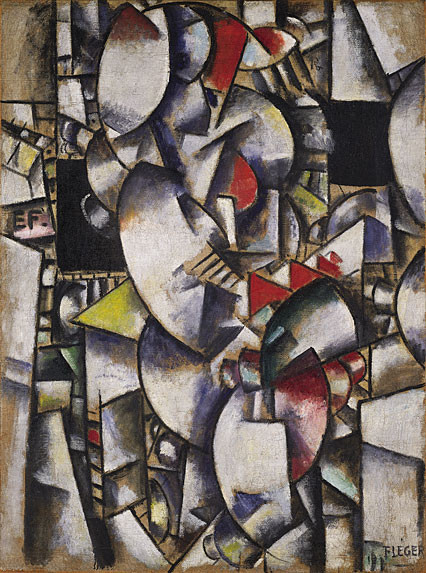 Fernand Léger
Nude Model in the Studio (Le modèle nu dans l'atelier), 1912–13
Oil on burlap
128.6 x 95.9 cm.
Solomon R. Guggenheim Museum, New York, Solomon R. Guggenheim Founding Collection 49.1193.
© 2010 Artists Rights Society (ARS), New York/ADAGP, Paris
THE GREAT UPHEAVAL:
Modern Art from the Guggenheim Collection, 1910–1918
February 4–June 1, 2011

The years leading up to World War I mark a period of profound innovation in the history of modern art. Cubism achieved recognition in Paris, sparking new artistic directions in France, Italy, the Netherlands, and Russia. In Germany and Austria, expressionistic manifestations of art were equally radical. Artists such as Umberto Boccioni, Georges Braque, Robert Delaunay, Marcel Duchamp, Vasily Kandinsky, Kazimir Malevich, Franz Marc, Piet Mondrian, and Pablo Picasso provide ample evidence of the richness and complexity of production in the major art centers. This exhibition features more than 100 works from the museum's holdings, attesting to this period of collaboration, interchange, synthesis, and innovation.