Found in Translation, Chapter L
01 Oct 2011 - 08 Jan 2012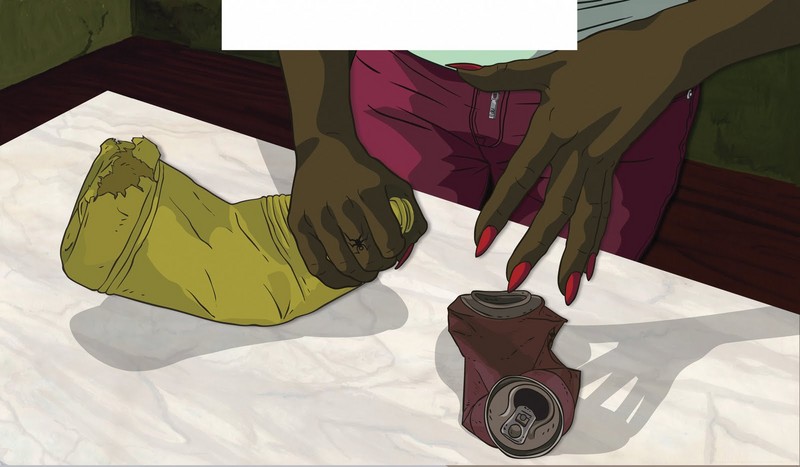 © Simona Denicolai & Ivo Provoost
A dream called Macba, Moca, Moma, etc., 2010
Courtesy Aliceday, Brussels
FOUND IN TRANSLATION, CHAPTER L
Curator: Emmanuel Lambion
1 October, 2011 – 8 January, 2012

The title of the exhibition, an antonymous quotation of a well-known English idiom ("lost in translation"), plays on the ambivalence and polysemy of words in English. This can, in fact, be translated into French as "traduction" or "translation". The common denominator of these two "interpretations" lies in the etymological approach of the term "translation" itself, whose Latin origins refer to the action of carrying/taking something, somebody or oneself out of its normal context (from transfero, translatum). Thus, the concept of translation here, goes beyond any restrictive semantic use, to be apprehended in a wider, metaphorical meaning, like the subtle deliberate shifting of a being, a sign, a practice, a discipline or an area of knowledge, opened up to new perspectives of investigation, research, transmission and perception.
Through this simple deviation from one perspective or from one given context to another, an implicit and subtle phenomenon of sending something back to the drawing board generally takes effect, of questioning norms, codes, languages, and accepted practices. A phenomenon which, in our meaning, encompasses and characterises many contemporary art practices and areas of investigation.



Artists: Lara Almarcegui, Juan Arata, Wojciech Bakowski, Pierre Bismuth, Aline Bouvy & John Gillis, Lucia Bru, Liudvikas Buklys, B-1010, be-DIX_TIEN, Francisco Camacho, Ludovic Chemarin ©, Koenraad Dedobbeleer, Edith Dekyndt, Simona Denicolai & Ivo Provoost, Agnès Geoffray, gerlach en koop, Jos de Gruyter & Harald Thys, Sofie Haesaerts, Saskia Holmkvist, Hedwig Houben, Ann Veronica Janssens, Eleni Kamma, Ermias Kifleyesus, Gabriel Kuri, Adrien Gary Lucca, Jani Ruscica, Robert Suermondt, Simon Starling, Pieter Vermeersch, VVORK, Freek Wambacq.