Joanne Tatham & Tom O'Sullivan
13 Dec 2008 - 16 Jan 2009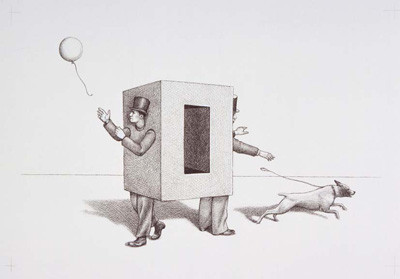 © Joanne Tatham & Tom O'Sullivan
Now, this has reached the limit conditions of its own rhetoric, 2005
detail
JOANNE TATHAM & TOM O'SULLIVAN
"Time Has Gone On and Thinking Has Gone On About the Thoughts We Think We Had About Things That Already Happened Before"

13 December 2008 - 17 January, 2009

Sutton Lane is pleased to present the first solo exhibition in Paris by Glasgow based artist duo Joanne Tatham & Tom O'Sullivan.

The exhibition is conceived by the artists as a single installation. The installation comprises of a collection of smaller pieces - collectively titled "Time has gone on and thinking has gone on about the thoughts we think we had about things that already happened before". The exhibition continues Tatham & O'Sullivan's enquiry into the status, value and functionality of the art-object.

On show are eight distinct works, with each drawing on Tatham & O'Sullivan's existing vocabulary of motifs. These motifs recur across their practice in different forms, materials and contexts. In this exhibition the motifs have been used to create a sequence of artefacts that appear to refer back to studio based processes of production. Several of the objects on show appear to have first been created as plans or maquettes for other works made at other times. The plinths and frames that are used to present these pieces are all designed and hand-made by the artists. Many of the details of these plinths and frames are deliberately idiosyncratic and have been devised to draw attention to the particularity of their production. Collectively the objects present a narrative around the idea of the artist's studio.

A hand-painted wall painting has been used to frame the collection of objects within the gallery. The painting is a new motif within their practice. It has a familiarity or resonance of their other works, yet is actually a reworking of an C18th domestic wall painting. The painting brings its own narrative to the installation and allows the component parts to present themselves as a particular and curated collection.

Joanne Tatham & Tom O'Sullivan work and live in Glasgow. They have exhibited extensively in the UK and abroad. They have a solo exhibition at the Salle de Bain in Lyon in March 2009. They have had recent solo exhibitions at Galerie Francesca Pia in Zurich (2008) and Galerie Ruediger-Schoettle in Munich (2007). They have recently been part of the group show "The Great Transformation; Art and Tactical Magic" at the Frankfurter Kunstverein, touring to the Museum of Contemporary Art Vigo, Spain (2008).