Tom Burr
01 Mar - 02 Apr 2011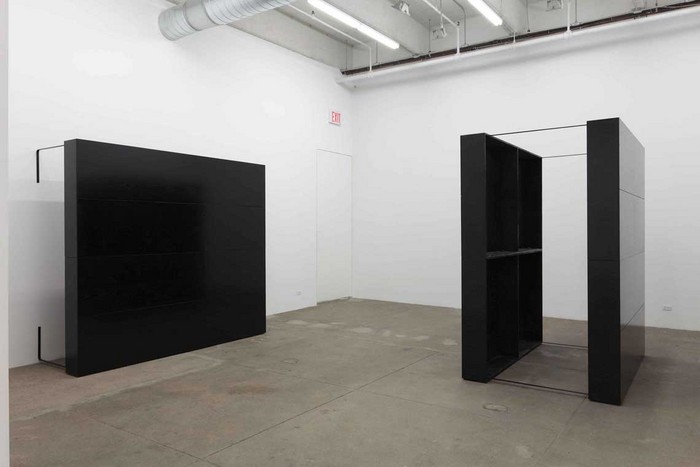 © Tom Burr "Black Lab" and "Oblong Box #2′′
Installation view
Oblong Box #2, 2002 Lacquered wood, hardware, and ashtrays 96 x 108 x 40 inches; Black Lab, 2002 Lacquered wood, hardware 96.5 x 84 x 56 inches
TOM BURR
Black Lab, 2002 & Oblong Box #2, 2002
1 March - 2 April, 2011

Tom Burr's work may currently be seen at the FRAC Champagne-Ardenne in France. Recently, he has exhibited works in a two-person show (with Monica Bonvicini) at the Museum für Gegenwartskunst, Basel; as a part of 'Rachel Harrison: Consider the Lobster and other Stories' at the Hessl Museum at Bard College; in 'The World is Yours', curated by Anders Kold at the Louisiana Museum in Denmark; 'Moby Dick', curated by Jens Hoffman,at the CCA Wattis Institute for Contemporary Arts, San Francisco and in the exhibition 'Saints and Sinners,' curated by Laura Hoptman, at the Rose Art Museum, Brandeis University. He has held solo exhibitions at The Sculpture Center in New York, Vienna Secession, and Museé Cantonal des Beaux-Arts de Lausanne. Burr lives and works in Norfolk, CT and New York.