Provenances
Wayfaring Art
28 Oct 2020 - 02 Aug 2021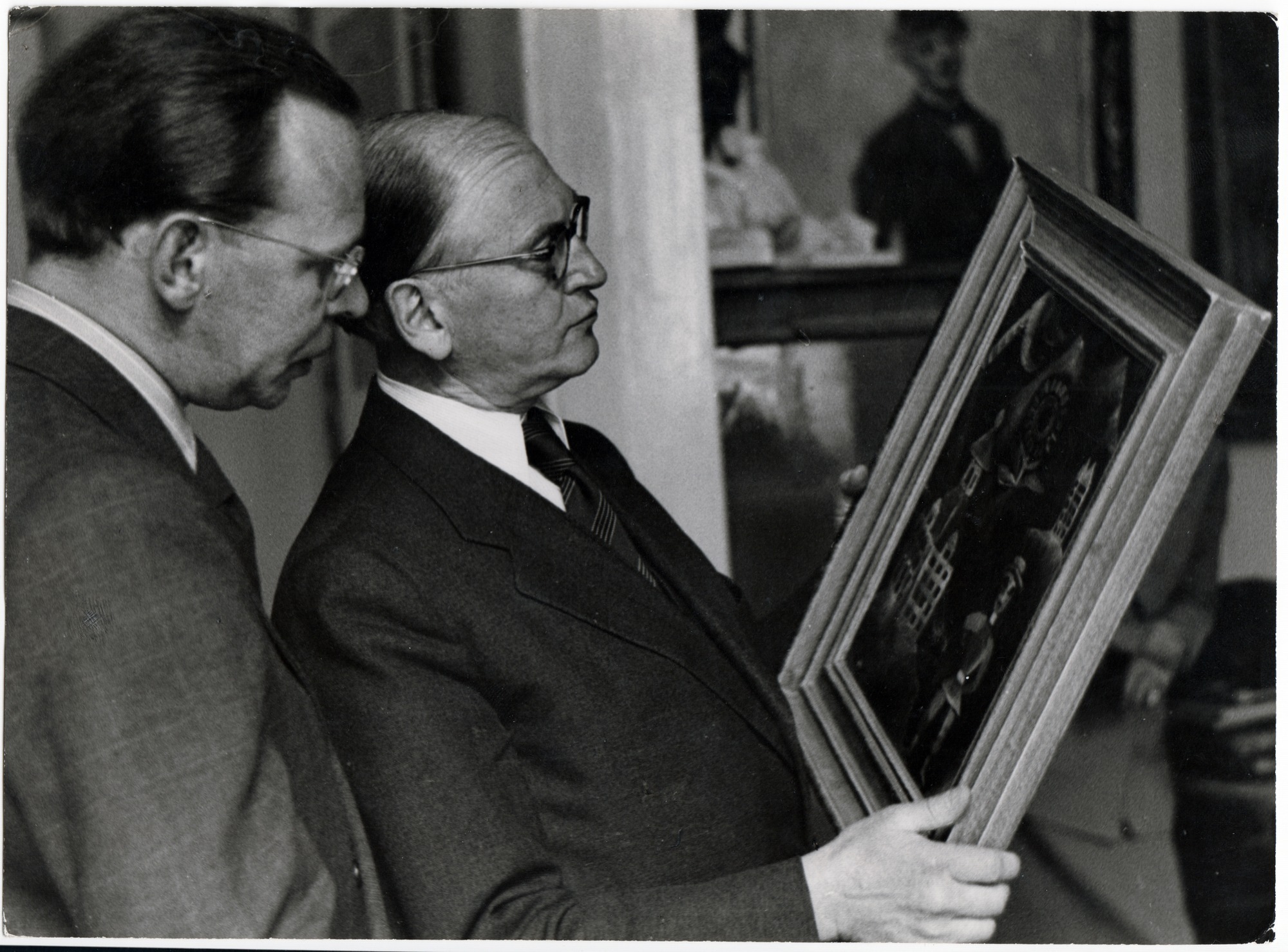 Madeline Winkler-Betzendahl, Ferdinand Möller mit dem Gemälde "Schulhaus" von Paul Klee, Oktober 1949, Schenkung Ferdinand-Möller-Stiftung, Berlin, 2013
© Autor*in
Usually the scale of this research is hidden from the gaze of museum visitors. Today it serves above all to identify cultural assets looted under the Nazi regime. In museums with holdings of Modernist art, this means paintings, sculptures and drawings that were stolen or extracted under duress from Jewish victims of National Socialism.

Exhibitions rarely provide room to trace the often labyrinthine journey each work has travelled in its past. Just how kaleidoscopic these stories can be is illustrated by the exhibition "Provenances: Wayfaring Art". A self-portrait by Max Liebermann (1847 – 1935) painted in 1912 is used as an example. In a hanging that recreates a salon setting, the show features works from the Berlinische Galerie collection that have rarely, if ever, been displayed in the past.

The selection introduces visitors to the research we are currently doing into the provenance of our holdings. Digital media present the latest findings but also flag up gaps in our knowledge. One thing is clear: every work has gone wayfaring, and what we can discover about its journey broadens our perception of the art.