Class issues
Art production in and out of precarity
25 Nov 2022 - 09 Jan 2023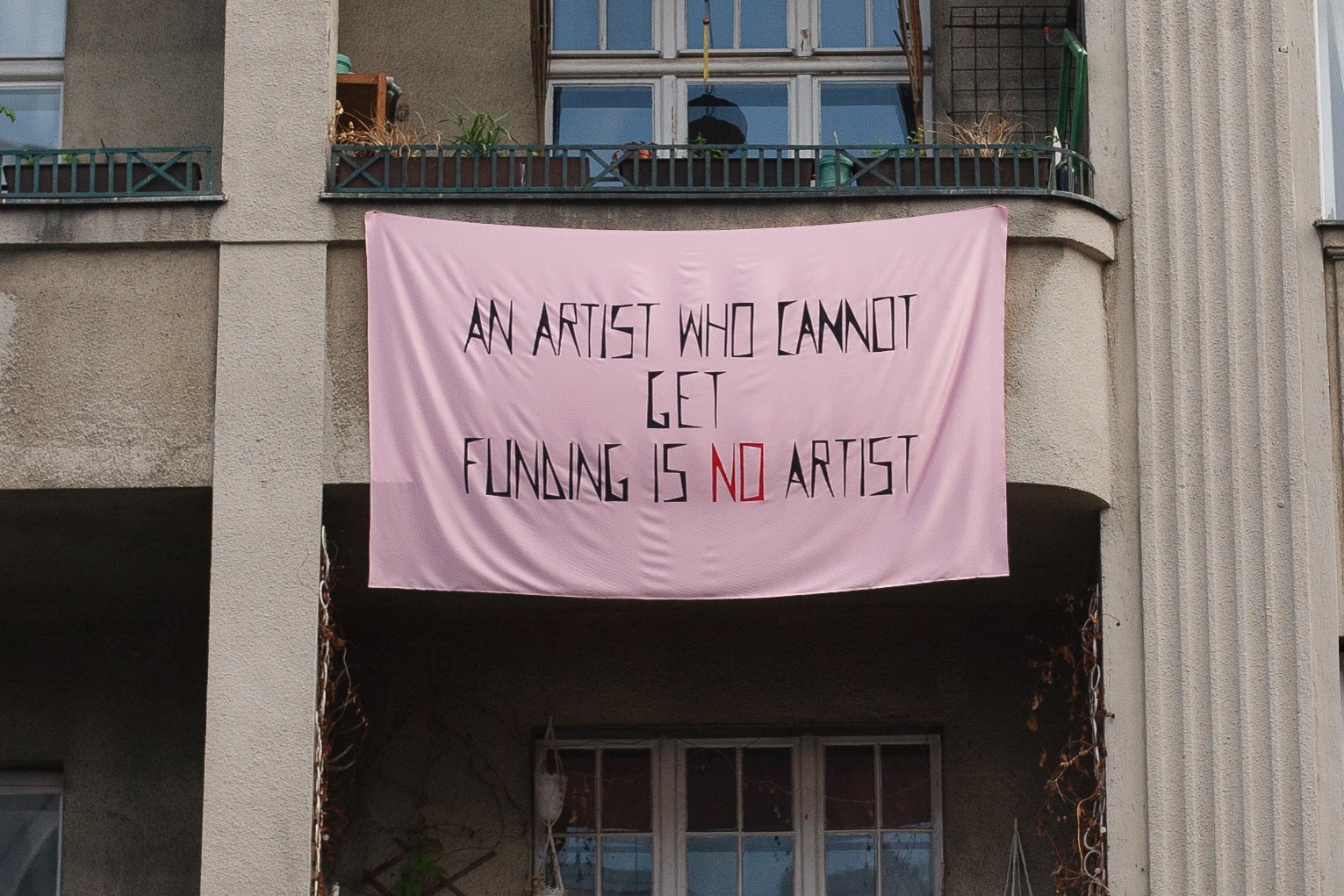 Vlad Brăteanu , "an artist who cannot get funding is no artist", public intervention on Dudenstrasse 15, Berlin, June 2021, after Mladen Stilinović and Anca Benera and Arnold Estefan, 2021, acrylic on artificial silk, 153 x 253 cm
The job of being an artist is characterized by extreme class differences. Poverty and social background are usually either fetishized – or not mentioned at all. The lived reality of artists is defined by less glamourous, non-public sides of the art business – by precarious conditions of production and financial dependency.

The exhibition project examines these complex interrelationships and the often resulting contradictions: both in the choice of works on show and in the accompanying program of discursive events.

Artists (selection):
Douglas Boatwright, Verena Brakonier, Vlad Brăteanu, Jivan Frenster, Greta Granderath, Hannah Höch, Liang Luscombe, Verena Pfisterer, Jelka Plate, Margret Steenblock und Clara Rosa, Hito Steyerl/Giorgi Gago Gagoshidze/Miloš Trakilović, a.o.