Bettina Pousttchi
11 Sep 2019 - 17 Aug 2020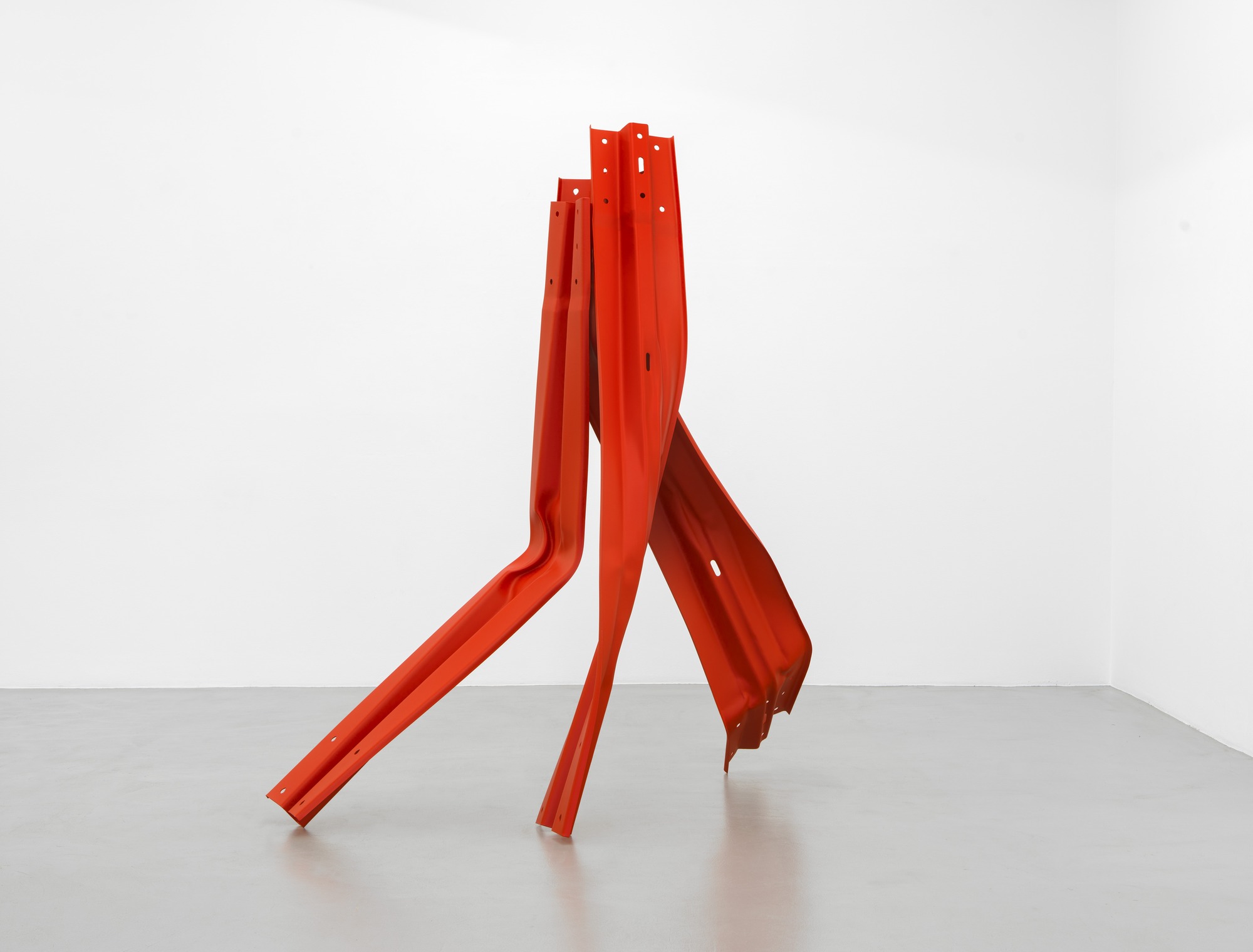 Bettina Pousttchi, A3, 2019, Leitplanken, Stahl / crash barriers, steel, 221 (h) x 204 x 94 cm / 87 (h) x 801⁄4 x 37 in, Courtesy Buchmann Galerie und die Künstlerin, Foto: © Michael Schultze
Bettina Pousttchi works at the interface of photography, sculpture and architecture. Her temporary photographic interventions in the public space often occupy entire facades of buildings and reference the urban or historical context of a place.

Pousttchi frequently combines questions about the role of photography as a medium that both reproduces and constructs with questions about the relationship between memory and history. Her sculptures are an extension of her interest in the structure of public space, often transforming street furniture such as crowd barriers, street bollards or bicycle racks. The artist, who lives in Berlin, will create a site-specific installation for the first big exhibition hall in the museum.

Bettina Pousttchi was born in Mainz in 1971. She studied at the Kunstakademie in Düsseldorf and completed the Whitney Independent Study Program in New York. In Berlin she is best known for her photo-installation Echo (2009/2010) on the façade of the Temporäre Kunsthalle. In recent years her work has been the subject of many solo exhibitions abroad, including at the Hirshhorn Museum and Sculpture Garden in Washington DC, the Arts Club of Chicago, the Phillips Collection in Washington, D.C., the Nasher Sculpture Center in Dallas and Kunsthalle Basel.

The opening will be held during the Berlin Art Week (11.9.-15.9.2019) on Wednesday, September 11, 2019.

The exhibition is funded by the Hauptstadtkulturfonds.