The Hull of a Large Ship
18 May - 11 Nov 2018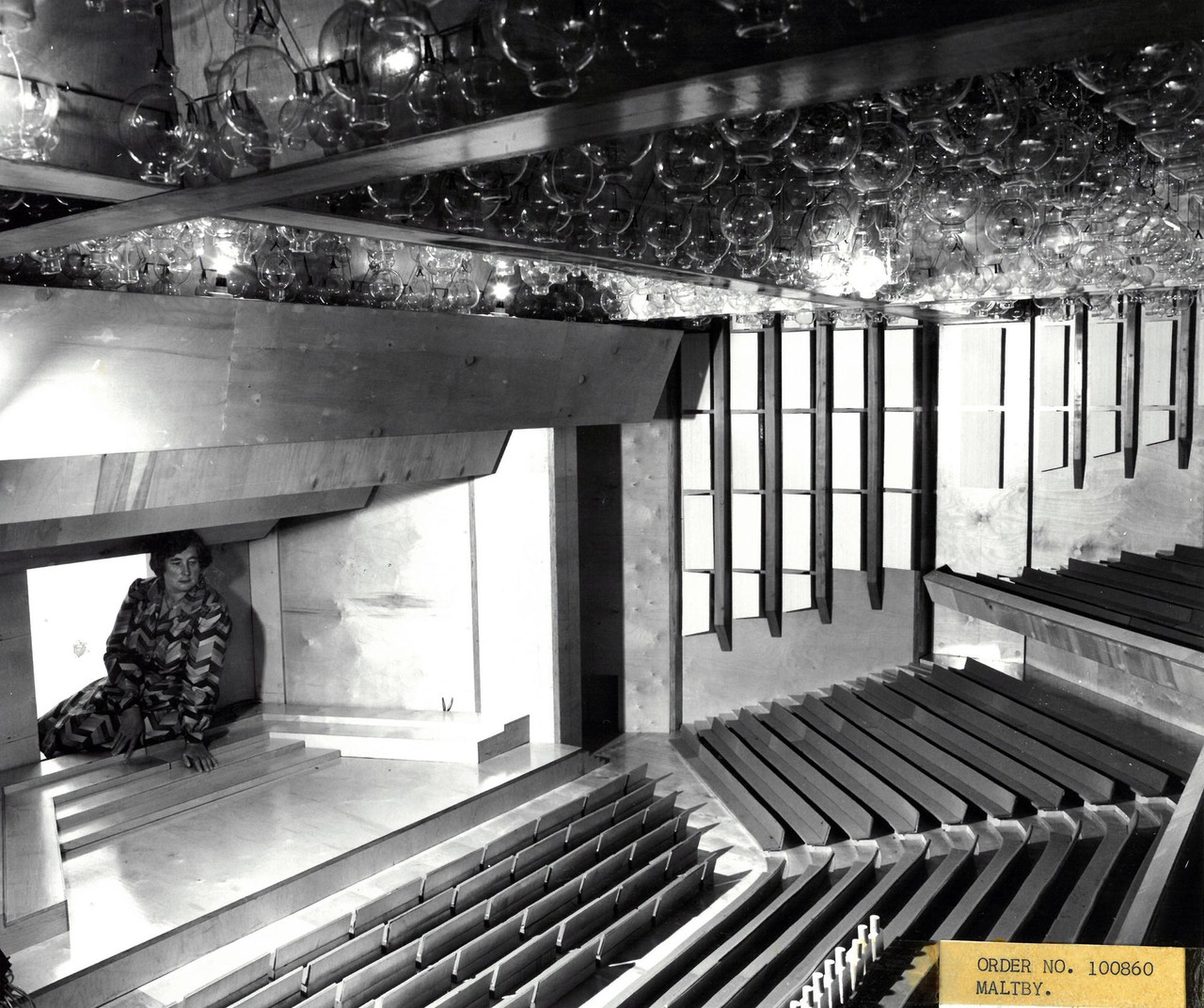 Model made for acoustic testing, by the British Research Station, to a scale 1 to 8 full size. View from the back corner of the hall showing the orchestra platform.

Credit: Photograph commissioned by Chamberlin Powell & Bon, taken by John Maltby, 1976
THE HULL OF A LARGE SHIP
Barbican Display
18 May -11 November 2018

Five contemporary architects respond to the original Barbican plans.

In December 1968 a report was submitted to City of London including detailed drawings and a written proposal for the Barbican Arts Centre. To fit in the restricted site, architects and engineers resorted to an inventive solution: excavate the site twenty metres below ground level and place the majority of the Centre below the elevated walkways. The architects compared the Arts Centre to 'the hull of a large ship in which much is contained below the water.'

Five contemporary European architects: 6a, Office KGDVS, Carmody Groarke, Casper Mueller Kneer and Witherford Watson Mann, were given the task of proposing a critical intervention on the different spaces, reflecting on the drawing as an unfinished structure that could be adapted to meet the needs of an international Art Centre. The original drawings will be displayed side by side with the architect's proposal.