Francis Upritchard
Wetwang Slack
27 Sep 2018 - 06 Jan 2019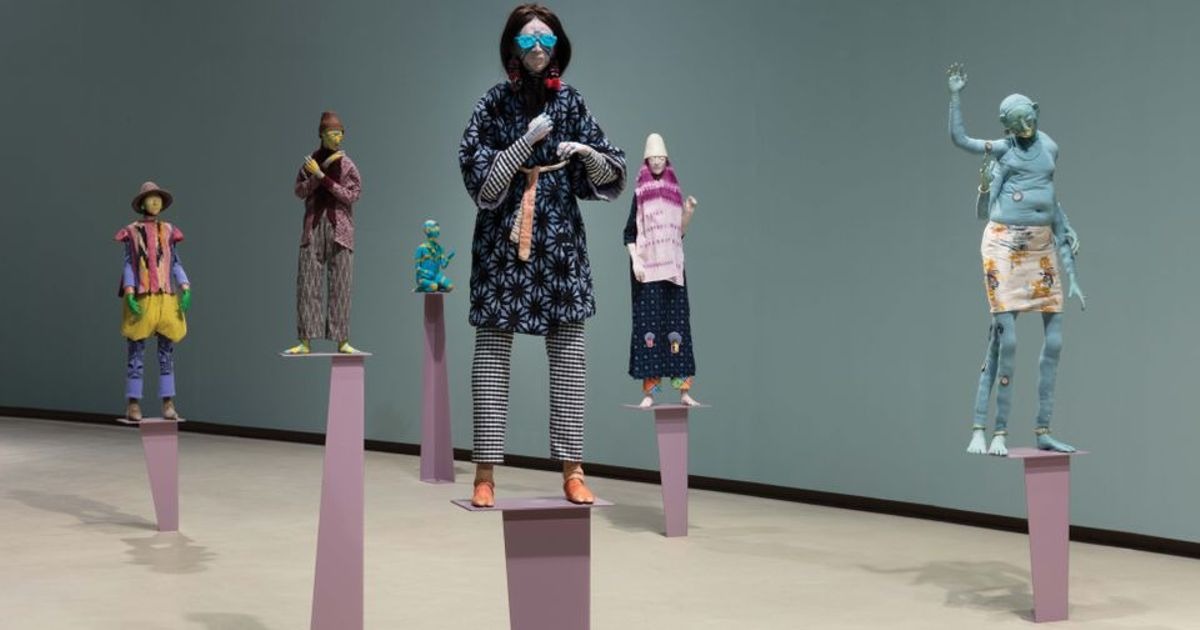 Francis Upritchard: Wetwang Slack. Installation View. The Curve, Barbican Centre. 27 September 2018 – 6 January 2019. Photograph by Angus Mill
FRANCIS UPRITCHARD
Wetwang Slack
27 September 2018 — 6 January 2019

Francis Upritchard's site-specific installation draws from figurative sculpture, ceramics, glassblowing and more.

This autumn, New Zealand born artist Francis Upritchard will create a new series of sculptural interventions in the Curve to transform the space with a vibrant collection of materials and figures. Known for her array of archetypal figures in varying sizes from medieval knights to meditating hippies, painted in monochromatic or distinct patterns and decorated with bespoke garments and objects, Upritchard has conceived of the gallery as a spectrum in which to play with scale, colour and texture that shifts as you move through the space.